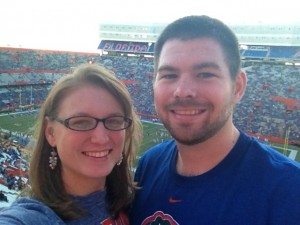 Alex P. Smith
Research Interests
I am a Ph.D. candidate in American Institutions. My research and teaching interests include American political institutions, American Political Development, Congress, American Political Thought, and Public Administration and Policy, with a particular interest in negotiation and compromise in politics.
Brief Biography
I graduated with honors from Wheaton College (IL) in 2009 with a bachelor's degree in political science. Before coming to the University of Florida, I gained nearly five years of experience working in legislative politics: in the District Office of Congressman Peter J. Roskam (IL-06) and at the Minnesota House of Representatives, including two years staffing the Ways and Means Committee. These experiences provided invaluable exposure to the inner workings of the legislative and executive branches of government at both the state and national levels.
My hobbies include watching baseball (Chicago Cubs), cooking, and spending time with my wife Kate and our twin daughters, Erin and Madison.
Contact Information
Email: alexpsmith@ufl.edu
Office: 201B Anderson Hall
Office Hours: Spring 2017 – Wednesday: 10:00-11:00 am and by appointment
Mailing address:
University of Florida
Department of Political Science
234 Anderson Hall
P.O. Box 117325
Gainesville, FL 32611