GeoSPACE – GeoScientists Promoting Accessible Collaborative Experiences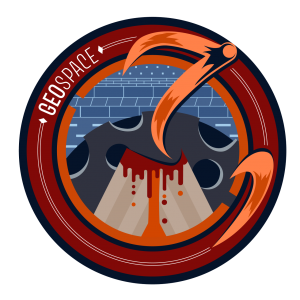 Welcome to the home page of the brand new GeoSPACE project at UF Geology. The mission of this NSF funded project is to break down the barriers to experiential learning for people with disabilities in the geosciences by creating a geophysics and planetary geology field course that provides academic and professional development for a diverse cohort of upper level undergraduates – with and without disabilities – who are interested in pursuing a graduate degree in the geosciences. The GeoSPACE field course will focus on data collection and analysis, and collaboration and communication skills, while building networks and a community of support through mentoring connections between peers and geoscience professionals with disabilities. You can read an article about the project here: https://news.clas.ufl.edu/leveling-the-field/.
The semester-long course, with a capstone two-week field course in Arizona, will be multi-modal – enabling active engagement by students, TAs and faculty simultaneously working in the field and virtually through synchronous and asynchronous communication, data collection and analysis. Products and techniques developed from the virtual mode of the field course will be freely available for other geoscience departments to use, creating more accessible field learning opportunities across institutions. Training sessions before the field course will explore the principles of inclusive field learning, how to utilize communication technologies between field and virtual participants, project management, data collection and processing tools and methodologies, and how to prepare for personal needs and safety in the field. Professional development and mentoring will focus on effective scientific communication skills and network building with the broader geoscience community. The GeoSPACE Project aims to create a unique environment where a diverse cohort of geoscience students with disabilities are supported through academic training, formal and informal mentoring, and social connections, preparing them for success in advanced degree programs and careers within the geosciences.
Ways to get involved
There will be paid student opportunities to participate as an undergraduate member of the field course cohort, or as a student researcher on the project. Recruitment will begin in 2021, and the first run of the course will be offered in Spring of 2022. More details will be coming soon. In the meantime, students and faculty who are interested in receiving updates about recruitment for the project can sign up for our mailing list here: https://docs.google.com/forms/d/e/1FAIpQLSfNHmG15cU3p1ynrdA4NuBiHo7iitLzPZ7EXpu98Nn02oxIsw/viewform
We are excited to bring this new and unique opportunity to UF Geology!
Project Team
P.I: Dr. Anita Marshall,  University of Florida
Co-PI: Dr. Steve Elardo, University of Florida
Co-PI: Dr. Amy Williams, University of Florida
Co-PI: Dr. Dave Williams, Arizona State University
Co-PI: Dr. Jen Piatek, Central Connecticut state University
Support Personnel: Dr. Trevor Collins, The Open University, UK
Support Personnel: Dr. Elizabeth Gallant, University of Cambridge
Support Personnel: Sean Thatcher, Msc, Rutgers University