This certificate consists of 12 credit hours at the 3000-level with the goal of providing students with the linguistic skills and cultural knowledge necessary for working in an increasingly global community, focusing specifically on the Spanish-speaking world. Coursework builds cultural background and communicative proficiency, while providing profession-specific language and experience.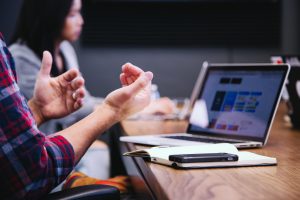 Prerequisites
Grade of C or better in SPN3300 or SPN3350; or equivalent background (e.g., native language or comparable coursework)
Courses and Requirements*, †
SPN 3414: Advanced Conversation 2 (For Bilinguals, SPN 4314 substitutes for SPN 3414)
SPN 3948: Service Learning (Can be taken on campus, and/or abroad in the DR or Cusco)
SPN 3510 or SPN 3520: Culture and Civilization
Plus at least ONE of the following courses:
SPN 3440: Commercial Spanish
SPN 3443: Marketing and Advertising in the Spanish-Speaking World
SPN 3036: Spanish for Health Professions
SPN 3451: Spanish Translation and Interpretation
SPN 3831: Spanish for Legal Professions
SPN 3xxx: Spanish for Educators
* Only 3 of these 12 credits may be earned on a non-UF program.
† UF policy states that only 3 credits from a Certificate can overlap (double-dip) with a Minor. There is no such requirement for unique credits with a Certificate + Major combination.
In order to apply for/enroll in the Certificate program, please complete this form, which will be received by the Certificate coordinator, who will then be in touch with you.