---
A Research Grant Has Been Awarded to Dr. Tucker by PCORI
The Patient-Centered Outcomes Research Institute (PCORI) has awarded Dr. Tucker 2.1 million dollars in funding that enables her to start the Health Smart for Weight-Loss Project. This program will study the effectiveness of a weight-loss intervention among Black obese women at primary care clinics in Jacksonville, Florida.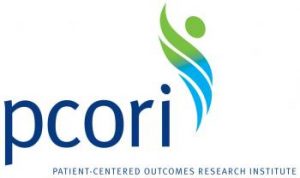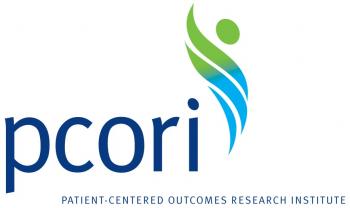 ---
A Research Grant Has Been Awarded to Dr. Tucker by the Humana Foundation
The Humana Foundation is supporting Dr. Tucker's Health Smart Church Center Program by providing a research grant in the amount of $199,000. This program will be implemented in the Jacksonville community and is a faith-based program to promote and sustain health-smart behaviors, reduce obesity and hypertension, and increase well-days for members of the Jacksonville community. Dr. Tucker and her team will be working with Mayo Clinic and Florida State University to implement this program.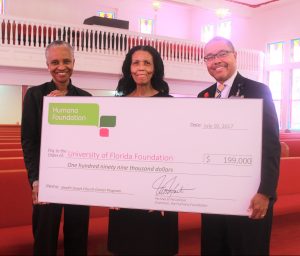 ---
Dr. Carolyn M. Tucker Received the 2012 Elizabeth Hurlock Beckman Award
The Elizabeth Hurlock Beckman Award recognizes educators who have inspired their former students to "create an organization which has demonstrably conferred a benefit on the community at large" or "establish on a lasting basis a concept, procedure, or movement of comparable benefit to the community at large." Dr. Tucker was nominated by one of her former students (Dr. Keith Herman), who is now a prominent faculty member at another SEC university. In addition to receiving $25,000, Dr. Tucker was honored at the Elizabeth Hurlock Beckman Award Ceremony at the Carter Center in Atlanta, Georgia.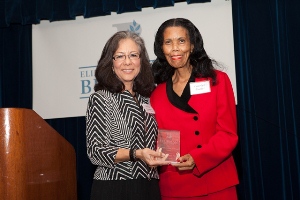 ---
2nd Annual Spirit of Gainesville Award for Medicine Presented to Dr. Carolyn M. Tucker
The Spirit of Gainesville Awards are presented by the Gainesville Sun and honor community members who stand out for their dedication to creating a better community. Dr. Tucker was nominated for this award by Manuel Thomas Lopez, one of her graduate students in Counseling Psychology.