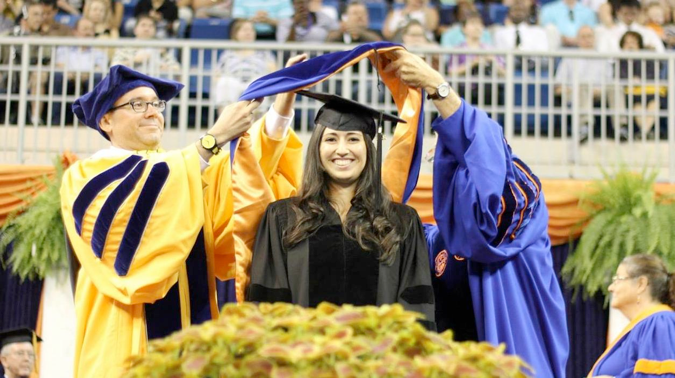 Dr. Tatiana Orozco Schember, first Web Lab graduate
---
Gregory D. Webster, PhD
Dr. Webster primarily researches prosocial and aggressive behavior from an evolutionary social psychological perspective. He is also developing a new line of research that examines human connectedness via social network analysis. His secondary interests include (a) close relationships, (b) using publication trends to study the psychology of scientists, (c) heuristics and biases in perceptions of rare and random events, and (d) novel applications of cutting edge data collection and analysis methods to social-personality psychology.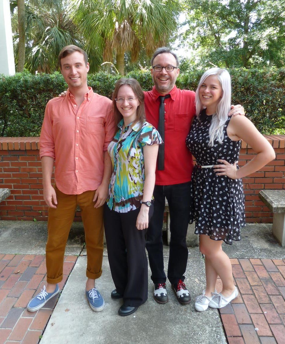 ---
Benjamin S. Crosier, MA, MS
Ben's primary research focuses on how biopsychosocial factors shape the structure of social networks and how an understanding of this link can inform things from epidemiological to organizational research. He also works on new ways to collect and manage network data, focusing on web-based snowball sampling methods, wireless sensor networks and Google Glass. He enjoys snowboarding, surfing and astronomy in his spare time.
Ben's Personal Website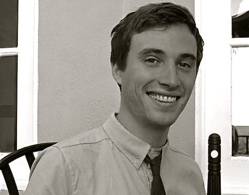 ---
Laura C. Crysel, MS
Laura is interested in many areas of social psychology, but she is particularly interested in the "dark side" of human nature, prejudice, and research methods/assessment. She's currently researching Schadenfreude, happiness at another's misfortune. She enjoys traveling, and most of her hobbies revolve around science fiction.
Laura's Personal Website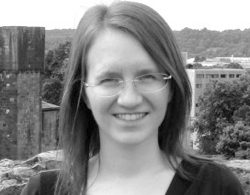 ---
Amanda N. Gesselman, MS
Amanda's research focuses on romantic relationships and sexual behavior. For instance, in two ongoing projects, she is examining the effects of relationships goals on how partners perceive the quality of their relationship, and how differing levels of sexual experience affect peoples' future romantic and sexual opportunities. She loves traveling and live music.
Amanda's Personal Website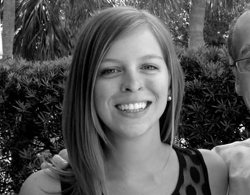 ---
Tatiana Orozco Schember, PhD
Tatiana's primary research interest is applying evolutionary psychology to various areas of social psychology. She's particularly interested in applying evolutionary psychology to the study of stereotypes, prejudice, & discrimination, as well as to the areas of social influence and prosocial behavior. She enjoys jogging and playing/annoying her two cats, Wally and Cricket.
Tatiana's Personal Website