Socks in Box: Marie Kondo Tidies Dr. Seuss
Pile of socks
by empty box.
Balled up socks
in pile send shocks!
She comes –
Marie comes.
My sock drawer now looks so sorry.
Help me please with your KonMari.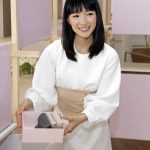 (Inspects socks.)
Respect socks!
Socks ill-used.
Socks abused.
Socks balled!
(She's appalled.)
Stretched elastic!
(Now she's spastic.)
I'm admonished.
She's astonished.
Scold!
Fold!
Tops rolled over?
Must do over!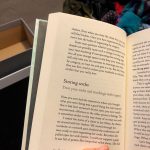 Who sorts socks beside the box now,
bric-a-brac of stacked black socks, how?
I choose, sort socks:
short, long, crew socks,
old and new socks,
Confuse, peruse, reuse socks.
Fold.
Behold.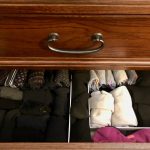 Socks in box –
poor drawer out-foxed now.
Interlocked.
KonMari know-how. – MB
CREDITS:
Muse – Seuss.
M.O. – Kondo.