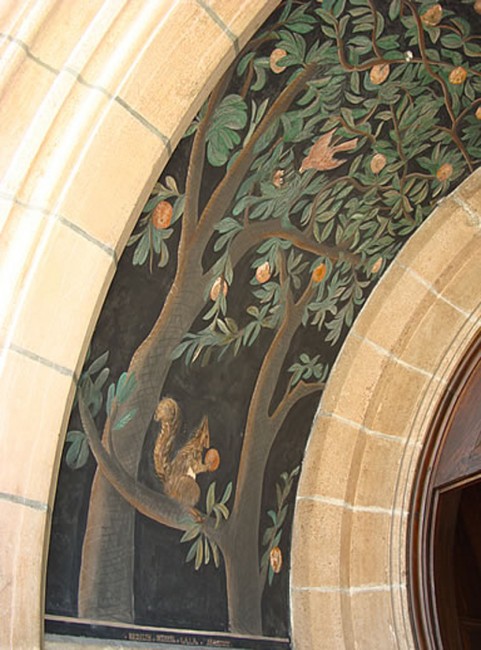 It is my pleasure to welcome you to the Undergraduate Advising Page of the Department of Classical Studies at the University of Florida. If in your browsing you have reached this location, it is probably because you are interested in becoming a CS major or minor, or because you already are one, and you are seeking information about an issue you need to resolve. If you wish to see me in person, you can come to my office hours (TR3), or contact me by email to make an appointment. My office is located in the main Classical Studies suite in 125c Dauer Hall. If I am unavailable, for assistance please see Mr. Ken Van Doren in the Classical Studies administrative office, 125b Dauer Hall, or contact him at (352) 273-3701 (tel.) / kvandor@ufl.edu (email).
Latin Placement
Students who have taken AP or IB Latin in high school and seek advanced placement are encouraged to consult the undergraduate catalog's Placement webpage.
Financial Aid Opportunities
Every year the Department of Classical Studies and the Center for Greek Studies award between 20,000 and 30,000 dollars in fellowships and scholarships. For more information visit:
Study Abroad
The Department of Classical Studies considers study abroad in Italy and Greece to be an important component of a Classics education and strives to make this opportunity available to its students through scholarships and awards. For a full list of funding opportunities available through the department, see the links provided above under Financial Aid Opportunities; additional information can be obtained from the Student Financial Affairs webpage. All CS students interested in participating in an overseas program are encouraged to consult the Study Abroad Services at the University of Florida International Center. Traditionally recommended programs for young Classicists are the Summer Sessions of the American School of Classical Studies in Athens and the Classical Summer School of the American Academy in Rome. The Department of Classical Studies also participates in UF's own Summer Study Abroad Program in Rome.
Honors
To graduate in Classical Studies with honors (cum laude) a student must attain a 3.5 overall upper-division average (see Graduating with Honors in the 2020-2021 Undergraduate Catalog). Additionally, students who fulfill this requirement may choose to complete a special project or thesis approved as honors work. In cases where the thesis or project is of exceptional merit, the Department may recommend to the Dean that high honors (magna cum laude, summa cum laude) be awarded. Eligible students who wish to write an honors thesis must register for an Independent Study Course with the faculty member who will supervise their work. Honors theses for the 2020-2021 AY are due to the College Advising Office by December 9 (Fall 20), April 21 (Spring 21). For further information visit the UF Honors Program webpage.
Forms
Useful Links