The Arabic Program in the Department of Languages, Literatures & Cultures invites you to the following event as part of its lecture series OnlineArabicLectures, which brings diverse people from around the world to UF and the community to virtually and in person talk and discuss topics related to the Arab World and to the Arabic language and culture.
 Fall 2021 Events
Lecture 8: Nov, 10    at 3 PM on Wednesday  
نقش الحناء العربي
A short presentation on the culture of Henna and individual henna art 
Where: Pugh 302 
Lecture 7: Oct, 21   Thursday at 3 PM
Critical Language Scholarship Program Session
Esha Bera, Program Officer
Click here to join the lecture
 Spring 2021 Events
Lecture 6: March, 5th   Friday at 1 PM
 Language as a Human Rights Tool
Lara Alqasem
Click here to join the lecture
Lecture 5: February, 12th   Friday at 1 PM
 Beyond the classroom: How Arabic helped me become a journalist in the  Middle East
Will Christou
Click here to join the lecture
This is a past event. To view the recording, click here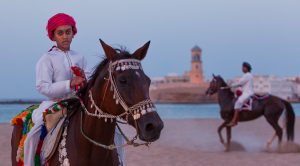 Lecture 4: February 5th Friday at 12:30 pm
 Presented The Sultan Qaboos Cultural Center (SQCC)
The Event includes: 
–Virtual tour of SQCC
– Brief introduction about SQCC and its programs (scholarship, fellowship, courses…etc.)
– Short videos about Oman
– Short PowerPoint presentation about Oman and its culture.
– YouTube videos (poems & short stories) in English & Arabic
– A fun Arabic game that would allow participants to learn Arabic words.
Join us via Zoom here 
This is a past event. To view the recording, click here
 Fall 2020 Events
Lecture 3: December, 4th   Friday at 2:15 PM
Immigration and Love الهجرة والحب
Abdulwahed Rachidid
Soccer Coach
More information about the presenter can be found immigration and Love
Click here to join the lecture
Lecture 2: November 18th Wednesday at 4 PM
Cinema in Morocco السينما في المغرب
Mariya Chakir
Senior Lecturer in French & Arabic, Valdosta State University
More information about the presenter can be found  Cinema in Morocco
Click here to join the lecture  
This is a past event. To view the recording, click here
Lecture 1: November 9th  Monday  at 3 PM
The Story of Abraham's Sacrifice in the Qur'an قصة ذبيحة ابراهيم في القرآن
Younus Mirza
Visiting Researcher, Georgetown University
Click here to join the lecture
This is a past event. To view the recording, click here