Survey of Calculus
Fall, 2017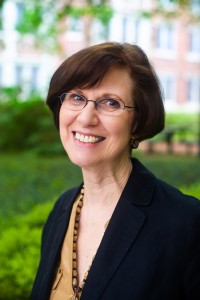 Jane Smith
378 Little Hall
jysmith@ufl.edu
(352)294.2333
Department of Mathematics
University of Florida

Course Contact Information
MAC 2233 Lecturer                                                MAC 2233 Coordinator
Mrs. Jane Smith                                                      Dr. Jason Harrington
jysmith@ufl.edu                                                      mathguy@ufl.edu
Office: LIT 378, (352)-294-2333                           Office: 371 Little Hall, (352)-294-2320
Office Hours:                                                           Office Hours: https://people.clas.ufl.edu/mathguy/
M6, T4, W7, F4  and by appointment
---
---
Course Guide, Fall 2017
---
Required Course Materials
MyMathLab:
All Quizzes and Homework, as well as the ebook textbook, CALCULUS WITH APPLICATIONS, 11th edition by Lial, Greenwall and Ritchey are accessed through the online homework system MyMathLab.  Detailed instructions for registering for MyMathLab, as well as access to the program, will be posted on the MAC 2233 CANVAS homepage.
Once you are registered, look in the Multimedia Library in MyMathLab to access the ebook and study aids, including a solutions manual with the worked out solutions to the odd textbook problems.
PEARSON (MYMATHLAB) TECHNICAL SUPPORT:
1-800-677-6337
H-itt Clickers:
You will need to purchase a H-ITT clicker or smartphone access,  H-ITT SoftClick (see link below).  After you have purchased your clicker or Softclick, you must register it in the lecture for which you are enrolled.  When activated, the links below will provide more information.  You will also learn more about this in class.
H-itt Clicker Registration Instructions
H-itt Clicker Registration Page
How to use the Hitt clicker
SoftClick Users Guide  (to use your smartphone as a clicker)
---
Exam Information
ALL EXAM LOCATIONS WILL BE POSTED IN CANVAS.  NO CALCULATORS PERMITTED ON EXAMS.
TO PREPARE FOR EXAMS
Review material will be provided in CANVAS.
Tests from the previous semester are available in the Broward Teaching Center starting one week before each exam.
Also check the sample test and teaching videos available from
the Teaching Center under the page MAC 2233 Videos,   Look for MAC 2233 and click on the exam
(the final and all 4 exams are available)
______________________________________________________________________________________________________________________________________