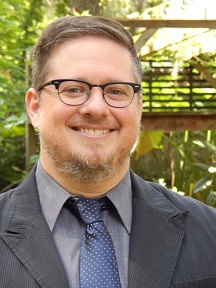 "Nothing is so contagious as opinion, especially on questions which, being susceptible of very different glosses, beget in the mind a distrust of itself." ~ James Madison, 1790
Knowledge and understanding of our political world is something to revel in through debate and discussion. Lively and spirited debate of ideas and politics share a special place of passion within which we can find ourselves and our role within society and the world at large. We should never shy away from such engagement, but embrace the nature of our political being.
My research interests are in American institutions, viewing them through the lens of historical institutionalism and American Political Development.  Within this framework of understanding I am interested in examining how institutions shape our politics; understanding entrepreneurial behavior of political actors in seeking influence; the evolution of transformative and reform policy; how and why institutions change over time; and in the power struggles both within and between the legislative and executive branches in the legislative process. Secondary areas of interest and study are in American foreign policy and public administration.
Prior to coming to the University of Florida, I worked as the Director of Government Affairs for a small business advocacy organization, specializing in federal procurement policies and programs, and the Freedom of Information Act. This position afforded me the the opportunity to gain firsthand experience of the inner workings of the U.S. federal government when it comes to legislative politics, program implementation, evaluation and oversight. The knowledge gained from this experience provides a greater level of understanding of the legislative and administrative processes, and the inner workings of both the legislative and executive branches, which is able to be applied through my research. I received a PhD in Political Science from the University of Florida in 2016, a Masters degree in Political Science from UF in 2015, a Masters degree in Public Administration from Sonoma State University in 2010, where I also completed my undergraduate studies in political science graduating in 2007 With Distinction honors.
Contact Information
Office Hours: By appointment and as necessary (meaning drop-ins welcome)
Main Office: 224 Pugh Hall
Bob Graham Center for Public Service
220 Pugh Hall
PO Box 112030
Gainesville, FL 32611
Phone: (352) 846-1575
Fax: (352) 273-2846
Email: kbaron76@ufl.edu
Department of Political Science
234 Anderson Hall
PO BOX 117325
Gainesville, FL 32611
Phone: 352-392-0262
Fax: 352-392-8127