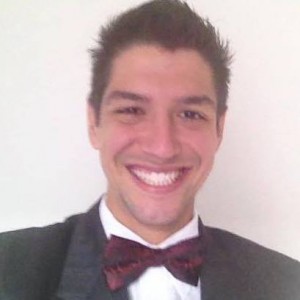 Peter R. Licari
Peter R. Licari is a graduate student in the Department of Political Science where he specializes in American Politics and Political Methodology. His primarily focus is in Political Behavior and is particularly interested in understanding the determinates of turnout, (public) opinion, and political identity. Licari graduated Cum Laude from the University of North Florida in 2012, receiving his Bachelor's in Political Science (specializing in American Politics) with a minor in Philosophy.
Licari's research interests tend to focus on the level of the individual and small groups– and his interests in methodology mirror the diverse set of questions such a scope engenders. He has employed small-N surveys, "big Data," and preexisting data-sets such as the American National Election Study (ANES). Although he admits to a quantitative bent, he also highly values mixed methodological research and the role of theory in defining the contours of our political world. Licari prescribes to an interdisciplinary approach to tackling questions of human behavior. He often draws from behavioral economics, psychology, sociology, and philosophy in the framing and investigation of his research.
When he is not engaged in academic work, Licari can often be found out on one of the local running trails training with visible alacrity. His other hobbies include non-academic reading (his bookshelf includes everything from science fiction to materials science), writing, video editing, and over-thinking the connections between scientific concepts and popular media. He can be found on Twitter, on Medium, and on his blog A Wild Political Nerd Appears.
Areas of Interest/Research
Political Psychology, Voter Behavior, Public Opinion, Opinion Formation, Formation and Expression of Political Identity, Digital Media, Research Methodology, Survey Research, Large-N Research, and Experimental Research.
Contact Information
Email:plicari13@ufl.edu
Office Hours: By appointment.
Department of Political Science
University of Florida
P.O. Box 117325
Gainesville, FL 32611