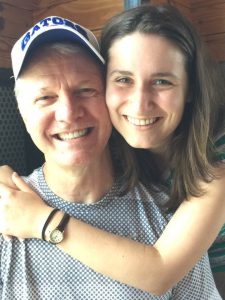 Summer Atkins
Ph.D. Student in Mathematics
Areas of Interest/Research
Optimal control applied to biological models, mathematical modeling of infectious diseases, and Optimization
Background
I received my BS and MA in Mathematics at the University of Alabama. Continuing my studies as a Ph.D. student at UF has been an absolute joy of mine.
Contact Information
Email: srnatkins@ufl.edu
Office: 433 LIT
Office Hours
Mondays 4th Period ( 10:40AM-11:30AM) in LIT 215,
Wednesday 3rd Period (9:35AM-10:25AM) in LIT 443,
Thursdays 5th Period (11:45AM-12:35PM) in LIT 443,
or by appointment.