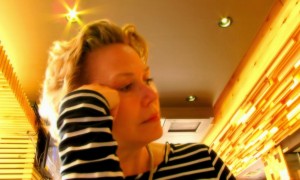 Tace Hedrick
Associate Professor, English and Women's Studies
Affiliate Faculty: Spanish, Latin American Studies, Art and Art History
Areas of Interest/Research
Latina/o and Chicano/a Studies; Afro-Latino/a Studies; Intellectual History of the Americas; Feminist, Queer Theory and Cultural Studies; Feminist Theory; Popular Culture, Visual Culture.
Background
Ph.D. Comparative Literature, (Comparative 20th Century Latin American and French) 1992
University of Iowa
Iowa City, Iowa
B.A. English and Writing, 1980-1984
University of Colorado at Denver
Denver, Colorado
Books:
Mestizo Modernism: Race, Nation, and Identity in Latin American Culture, 1900-1940 (Rutgers Press, 2003)
Chica Lit: Popular Latina Fiction and Americanization in the Twenty-first Century. (University of Pittsburgh Press, 2015)
Recent Publications:
"A Regular American Life": Teaching Matters of Class and Style with Chica Lit." Latina/o Literature in the Classroom: 21st Century Approaches to Teaching. Ed. Frederick Aldama. New York, NY: Routledge University Press. 2015.
"History is What Hurts: Queer Temporalities and Alien Feelings in Gloria Anzaldúa." Cultural History. Special Issue. Ed. Gregory Smithers. 4.1 (2015): 64-86.
Contact Information
Email: tace@ufl.edu
Phone:
Office: 301 UST
Office Hours
Office Mailing Address
Ustler Hall
PO Box 117352