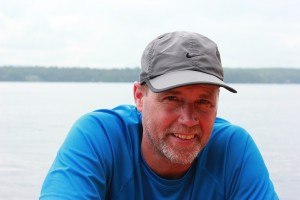 Areas of Interest/Research
Professor David Foster studies the tectonic evolution of continents using temperature sensitive isotopic dating methods (thermochronology). Geological processes like mountain building, magmatism, basin formation, and erosion involve the transfer of heat so thermochronology provides important information about the growth and deformation of continents over time. He also uses the 40Ar/39Ar, U-Pb, fission-track, and U-Th/He dating methods to determine the crystallization of plutonic rocks, the eruption age of volcanic rocks, and the provenance and thermal history of sedimentary rocks.
Contact Information
Office Hours: by appointment
Office: 366 Williamson Hall
Phone: (352) 392-2231
Fax: (352) 392-2241
Email:dafoster@ufl.edu
Mailing address:
Department of Geological Sciences
University of Florida
P.O. Box 112120
Gainesville, FL 32611-7320.