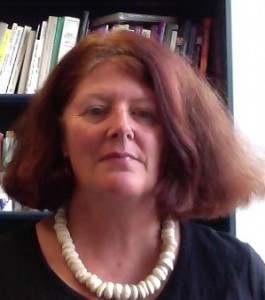 Fiona Mc Laughlin
Professor of Linguistics & African Languages and University of Florida Research Foundation Professor 2019-2022                                                                          
Fiona Mc Laughlin is a faculty member in the Department of Languages, Literatures and Cultures and the Department of Linguistics. 
She is an affiliate faculty member of the Center for African Studies and the Center for Global Islamic Studies, and a research affiliate of the Sahel Research Group.
Areas of Interest/Research.
Sociolinguistics of urban Africa
Multilingualism and language contact
 Phonology and morphology of Atlantic languages (Pulaar, Wolof, Sereer)
Sociolinguistics of writing
Language and Islam in Africa
Background
Contact Information
Email: fmcl@ufl.edu
Phone: (352) 392-4829
Office: 305 Pugh Hall
Office Mailing Address
4131 Turlington Hall
PO Box 115565
Gainesville, FL 32611-5565