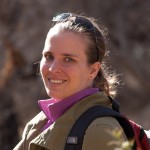 Areas of Interest/Research
I am a Lecturer in the Department of Biology, teaching classes in introductory biology, evolution, and vertebrate zoology, among others. I am primarily interested in behavioral ecology and evolution, as well as organismal biology, physiology, population ecology, and evolution more generally. My research focuses on the evolution and ecology of mating behavior in songbirds; for more details, see my Research page.
Contact Information
Office: 520 Carr Hall
Email: ngerlach AT ufl DOT edu
Office hours by appointment.
Mailing address:
Department of Biology
University of Florida
P.O. Box 118525
Gainesville, FL 32611