The Literature of Sustainability & Resilience
Time & Location
M W F period 6, Matherly 0115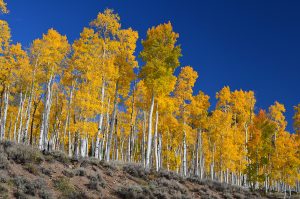 "Dystopia is for losers" – Doug Henwood*
This course takes as its founding premises two unassailable principles. First, we live in a time of increasing environmental instability, mass extinction, food insecurity, forced migration, and social and economic unrest fostered by climate change. Second, the human literary and ethical imaginations are among our species' most powerful and adaptive responses to the planetary realities of the twenty-first century and the possibility of a more just, sustainable, and resilient future for all living beings.
We will read widely from an established and emerging canon of literary nonfiction, fiction, poetry, criticism, and theory that address the perils and vitality of the late Anthropocene, the geological epoch marked by the influences of humans on Earth's geology and ecosystems. Authors we will read include activists, ecologists, ecopoetics scholars, conservationists, and naturalists such as Stephanie Kaza, Elin Kelsey, Robin Wall Kimmerer, Aldo Leopold, Bénédicte Meillon, Natasha Myers, and Suzanne Simard; fiction authors and graphic novelists such as Leena Krohn, Ann Pancake, and Joe Sacco; and poets such as John Ashbery, Sandra Beasley, Louise Glück, Donato Mancini, W.S. Merwin, François Villon, and Walt Whitman. Class meetings will include four guest lectures, by Andi Christman (Alachua County Office of Land Conservation and Management), Bénédicte Meillon (University of Perpignan Via Domitia, France), environmental activist and educator Elin Kelsey, and UF English PhD student Brooke Whitaker. Students will also have opportunities to take part in supervised volunteer tree plantings in and around the city of Gainesville, and a guided tour of one of Alachua County's land conservation preserves.
Graded assignments include two short critical essays on assigned readings and a writing project centered on "Plant Life," an ongoing exhibition at the Samuel P. Harn Museum of Art.
This course qualifies as a 3-credit Humanities core course for UF's Bachelor of Arts in Sustainability Studies.
---
Masking in the classroom
This course will adhere to the University's expectation that all members of the class will wear approved face coverings at all times during class meetings and within buildings even if they are vaccinated. Students' concerns for their safety and well-being in the classroom will be respected. Actions or comments that disregard or dismiss others' concerns regarding risks of infection will not be tolerated and are grounds for being expelled from class.
---
* From his foreword to Sasha Lilley, et al., Catastrophism: The Apocalyptic Politics of Collapse and Rebirth. PM Press, 2012.