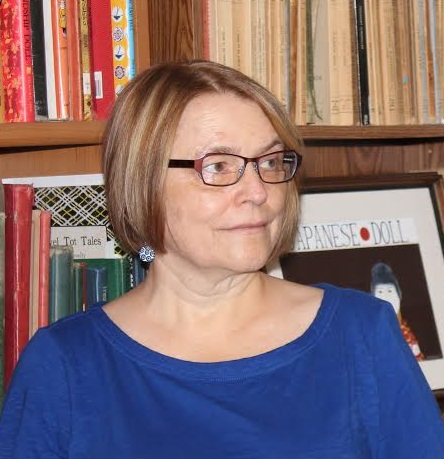 Director, University of Florida Language Learning Center since 1993.
Member, IALLT (International Association for Language Learning and Technologies)
and SEALLT (Southeast Association for Language Learning and Technologies)
Medieval Studies
B.A., M.A., Ph.D. (1978) in French and Medieval Studies, Cornell University; member of the Phuds
Webmaster, UF Center for Medieval and Early Modern Studies
Instructor, MEM 2500, "Tales of King Arthur."
Moderator, Arthurnet email discussion list.
Translation, Marie de France's Lais.
Online readings from Marie's Lanval at King Arthur Aloud
Other Interests
Information about Japanese dolls
The Japanese doll on the Western Toyshelf
"Queer Dress and Biased Eyes: The Japanese Doll on the Western Toyshelf," Journal of Popular Culture 43.1 (2010) .
"Girls' Day for Umé: Western Perceptions of the Hina Matsuri, 1874-1937," in Dolls Studies: The Many Meanings of Girls' Toys and Play, ed. Miriam Forman-Brunell & Jennifer Dawn Whitney  (Mediated Youth 19, Peter Lang 2015)
Contact Information
Office: 1341a Turlington
Phone: (352) 392-2112
Email:jshoaf@ufl.edu
Language Learning Center
University of Florida
P.O. Box 117300
Gainesville, FL 32611-7320.