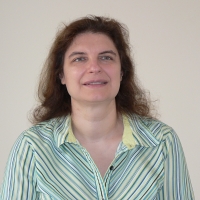 Background
I am a Professor at the Department of Mathematics. I am also an affiliated Professor at the Department of Biology.
Areas of Interest/Research
Malaria Modeling
Epidemic Models of Multi-Strain Interactions
Spatial Epidemic Modeling
Immunological Modeling
Immuno-Epidemiological Modeling
Contact Information
Office: 469 Little Hall
Phone: (352) 294-2319
Fax: (352) 392-8357
Email: maia@ufl.edu
Mailing address:
Department of Mathematics
University of Florida
P.O. Box 118105
Gainesville, FL 32611-8105.