Biography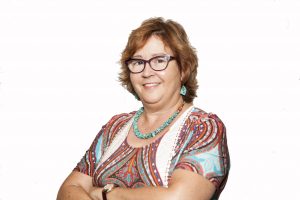 Marsha Bryant grew up in Memphis and studied at the Universities of Tennessee and Illinois. At the University of Florida, where she is Professor of English & Distinguished Teaching Scholar, Bryant specializes in modernist studies,  poetry, visual culture, women's writing, and pedagogy.
Bryant's most popular courses are Women's Poetry, Modern British Poetry, Desperate Domesticity: the American 50s, and Post-Punk Cultures: The British 80s. A three-time Teacher of the Year for UF's College of Liberal Arts and Sciences, Bryant team-teaches the Polymers unit of an interdisciplinary course on Materials Science Engineering.
Her book Women's Poetry and Popular Culture (Palgrave, 2011; 2013), received funding from the National Endowment for the Humanities. Bryant's earlier books about literature and visual culture are Auden and Documentary in the 1930s (Virginia, 1997) and the edited collection Photo-Textualities: Reading Photographs and Literature (Delaware, 1996). She has also contributed chapters to the collections Popular Modernism and Its Legacies: From Pop Literature to Video Games (2017), A History of Twentieth-Century American Women's Poetry (2016), The Unraveling Archive: Essays on Sylvia Plath (Michigan, 2007) and Approaches to Teaching H.D.'s Poetry and Prose (MLA, 2011). The latter essay is co-authored by her frequent collaborator Mary Ann Eaverly, a Classical archaeologist.
Bryant's interdisciplinary research links literature to a diversity of materials, including advertising, art, Egyptology, magazines, movies, and music. On the conference circuit, she is especially active in the Modernist Studies Association. Outside of teaching and research, she enjoys people, music, farmers' markets, and craft beer culture.