Courses
Modern American Poetry & Design (Spring 2018)
AML 4242 (sec. 1C65). T 7, R 7-8 in TUR 2336

This course has two key components: (1) a medley of poems by Robert Frost, Gertrude Stein, T. S. Eliot, Wallace Stevens, William Carlos Williams, Langston Hughes, Gwendolyn Brooks, and Allen Ginsberg; (2) 1-2 collaborations with Professor Hailey's Design Studio students in UF's School of Architecture. Solo assignments: a short paper, a final project, a parody. We'll consider the poets' lives and cultural contexts, the aesthetics of metropolis, the creative process, spaces of making, repurposing. We'll each make trips to The Repurpose Project.  And we'll also read some work on design and spatiality.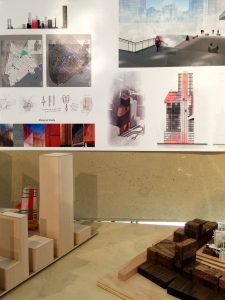 Book List:
Robert Frost, The Road Not Taken: A Selection of Robert Frost's Poems (Holt)
Gertrude Stein, Tender Buttons (Dover)
T. S. Eliot, The Waste Land and Other Poems (Signet)
Wallace Stevens, Selected Poems (Knopf)
Langston Hughes, Selected Poems (Vintage)
Gwendolyn Brooks, Selected Poems (Harper)
Allen Ginsberg, Howl & Other Poems (City Lights)
William Carlos Williams, Paterson, revised edition (New Directions)
Italo Calvino, Invisible Cities (Harcourt)
Design Q&A video
Image credits: Poetry Foundation, UF's DCP Teaching Gallery. MB shot from The Repurpose Project.

Next course
Modernist Studies & Pedagogy (Graduate seminar- workshop)
Spring 2019 (W 6-8)