Courses
Modernist Studies & Pedagogy (Spring 2019)
LAE 6947 / W 6-8, CBD 224
Modernism's mantra was make it new. This hybrid seminar-workshop will proceed from experience and experiment, drawing on Anglo-American modernist texts, journal articles, and campus resources to create new pedagogies. Instead of writing a seminar paper, students will do a series of short assignments throughout the semester. We'll connect with cross-campus colleagues from Architecture, Art History, Musicology, the Harn Museum of Art, and UF Libraries Special Collections. You'll leave this course with practical and creative strategies for teaching modernist texts in a variety of contexts.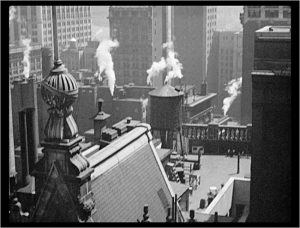 What We'll Read/View:

In addition to essays on pedagogy from Modernism/modernity and other sources, our readings/viewings will include the following: Tender Buttons (Gertrude Stein); Intolerance (D. W. Griffith); The Waste Land (T. S. Eliot), Manhatta (Paul Strand & Charles Sheeler), Berlin: Symphony of a Great City (Walter Ruttmann); Manifesto (Julian Rosefeldt); Cleopatra (Cecil B. DeMille), Cane (Jean Toomer); As I Lay Dying (William Faulkner); Mrs. Dalloway (Virginia Woolf), war poems by Wilfred Owen, love poems by W. H. Auden, Edna St. Vincent Millay, and Langston Hughes; the site Mina Loy: Navigating the Avant-Garde. I'll also share my essays about courses I've taught at UF + some of my assignments.
What We'll Write/Make: 
a Teaching Resource Page for an artwork from the Harn Museum of Art
a virtual gallery of artworks from the Harn Museum of Art
a team-taught session of an undergraduate Art History class
a roundtable session for a Department conference
a manifesto + a manifesto assignment
an assignment about cities
an assignment about domesticity/everyday life
a University Archives assignment
an assignment about love poems
a teaching talk on one of our primary texts
a proposal for a conference paper on pedagogy
our seminar room
Harn Museum of Art (class meets there weeks 3-4 & 12)
2 sessions of Professor Silver's class Gender & Sexuality in the Avant-Garde (Art History)
School of Architecture Teaching Gallery 
UF Libraries Special Collections


IMAGES:
Steven Ramirez, "Distortion of Light." 2018. (Assembly Matters, Mediation of Light and Mediation on Matter. UF Advanced Graduate Studio 1)
Still from Manhatta (1921), by Paul Strand and Charles Sheeler.
January 2014 cover of Modernism/modernity (with George Platt Lynes photo of Dame Edith Sitwell)
Syllabus (1/15/19)
Next courses
Graduate and Undergraduate versions of "Desperate Domesticity: The American 1950s" (LIT 6856 & AML 4242)