Victoria Emma Pagán, PhD
 
is available with I. B. Tauris Press, as part of the "Understanding Classics" Series edited by Richard Stoneman. The book is expected to be released in arly 2017. You can preview the book here.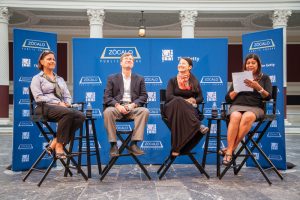 On June 21, 2016, I participated in a panel hosted by Zócalo Public Square at the Getty Villa. Los Angeles Times political reporter Seema Mehta (seated right) moderated the panel with Eric Robinson (Indiana University) and Jennifer Mercieca (Texas A&M). You can listen to the podcast or watch the event here.