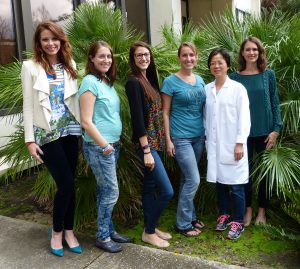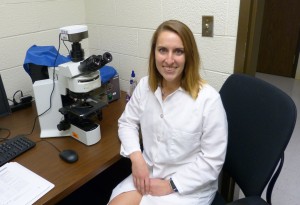 Bethany Stennett:
Bethany entered into the PH.D. program in Fall  2013 after completing a master's degree. Her research focus is on a poly-drug model of cocaine and alcohol addiction in rats to assess glutamate changes in the nucleus accumbens core. Bethany specializes in the techniques of: stereotaxic and jugular catheter surgery, operant drug self-administration, microdialysis, HPLC, and c-fos staining. For fun she likes to row with a local crew team and play with her two dogs.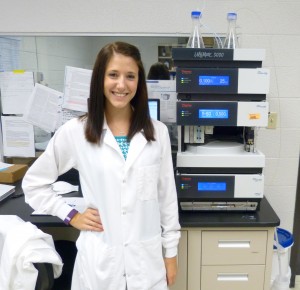 Carly Logan:
Carly is a third year graduate student in the Psychology Department at The University of Florida. Her research utilizes the extinction-reinstatement model of cocaine relapse to understand the role of nucleus accumbens glutamate transporters in relapse. Carly specializes in microdialysis, HPLC and viral vector-mediated overexpression of proteins. She enjoys taking long walks on the beach with her Dachshund Franklin.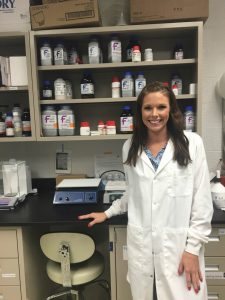 Leslie Howard:
Leslie is a second year grad student and a 2016 University of Mississippi grad. Leslie's current project is aimed at utilizing proteomic approaches to understanding the mechanism of action of ceftriaxone. Leslie enjoys traveling and spending time with her friends.